Where are you located?
The Keller Farmers Market is located near the creek at the beautiful Bear Creek Park, which is at 400 Bear Creek Parkway.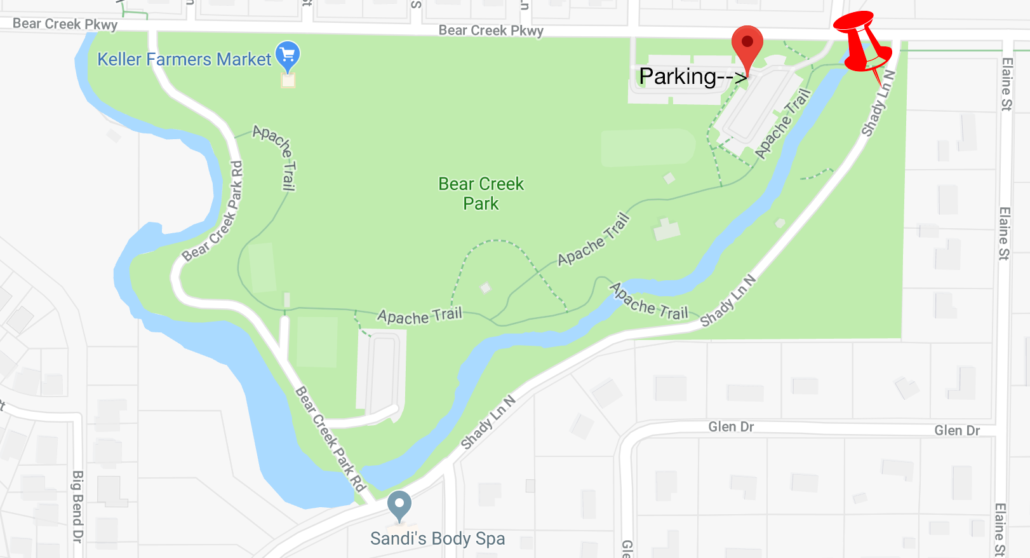 See the Google map.
When are you open?
Opening Day is now March 4th, 2023!
Then every Saturday through October except March 25th and April 1st!
Christmas Market will be on December 9th!
What if it rains?
We will still be open unless it is threatening weather. Some of our vendors may not come out in the rain, but the market will be open.
Is there a nearby cash machine?
Yes. Keller has many banks and convenient stores nearby if you choose to use cash.  Please note that all vendors at the market accept credit cards.
Can I use credit cards for purchases?
All vendors accept credit cards and, if using cash prefer small bills.
Do you have organically grown food?
The market's focus is local food. The producers' growing practices vary. Some vendors do have farming practices that are chemical-free and pesticide-free, commonly known as naturally grown or possibly USDA certified organic. We encourage you to talk with each vendor to learn about their farming practices.
Is raw milk sold at your market?
No. In Texas, it can only be sold on the farm where it was produced.
Is the market operated by the city of Keller?
No. We are a nonprofit 501(c)(3) organization with our own budget governed by a board of directors and managed by an executive director.
Can I bring my dog to the market?
Bear Creek Park is a pet friendly environment where dogs can be walked on a leash.
How can I support your mission?
To volunteer your time at or for the market, visit our volunteer page.